Our advantages

Curator
treatment
The only doctor is responsible for the whole treatment.


Specialization and
Professional Focus
We specialize in orthodontics focusing on correcting bites, occlusion, and the straightness of teeth. We are convinced that the best results is obtained due to the most effective technology coupled with an experienced, hands-on clinicians such as Dr. Grantsev. Each patient is a unique individual, and orthodontics is about bringing out the best in each individual.

Family
traditions
We treat our patients as our relatives, and we are one big family, indeed. We provide our services in a fashion that we ourselves would like to receive. Let us welcome you into the Grantsev Orthodontics Family!
The State-of-the-art
Technology
We keep up with the latest changes in the orthodontics and dentistry and provide you with the best and most appropriate techniques available.

We Provide
Dedicated Service
After the treatment procedure, we are always in touch with the patient, we are in control of his or her well-being and give valuable recommendations. Throughout your orthodontic treatment, some procedures are more extensive and may take more time than others and Dr. Grantsev and the staff can provide undivided attention and care for you.

No
hidden costs
We draw up a complete treatment plan where the final cost is clear

Installments
without %
It is not necessary to pay immediately. Convenient installment plan will help in difficult cases

Warranties
for treatment
For all treatment we give a guarantee
They talk about us
Clinic presentation
More videos
We are on youtube!
More details

More details

More details



Download price list (33.6 Kb)
Actual prices and availability look in the price list
About
We change lives, one smile at a time. We know the confidence of a beautiful smile lasts a lifetime! We've served in Moscow since 2006, offering leading-edge orthodontic care tailored to each person's unique needs.
We advocate multi-discipline approach in dentistry based on getting related professionals. It helps us assess each case as a whole and find its cause rather than remedy effects.
To achieve that we constantly improve our knowledge, keep up with the latest changes in dentistry, update our facility and develop our skills and techniques on base of our experience and world's best practices.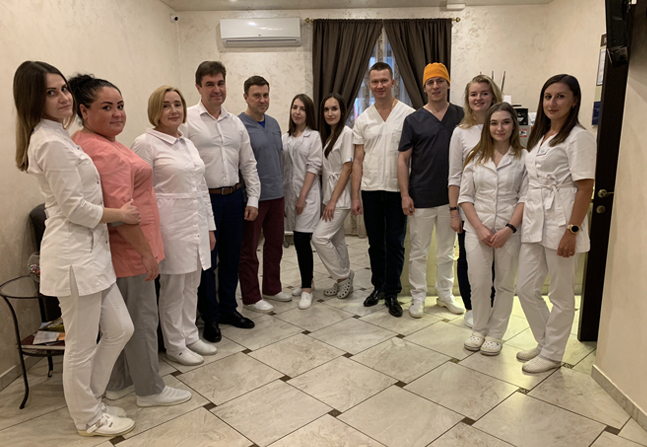 Orthodontics
Is a Priority Kind of Tretment
of Grantsev Orthodontics
We have been providing orthodontic services since 2006 and are honored to guarantee the best results to our patients. Our experience and skill help us solve the most complicated problems of compromised dentition.
Thorough diagnostics will ensure the right bracket system and speedy achievement of the desired result. Braces are the fastest, most accurate and most reliable way to solve bite problems and create the perfect smile, with the most relevant combination of price and quality.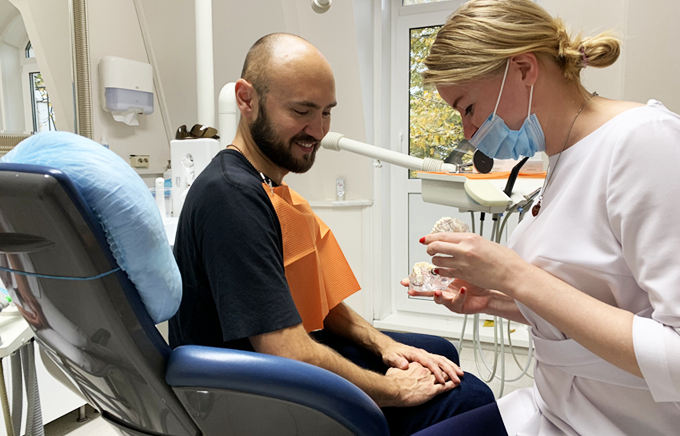 The first free office visit will help you get more information about which brace system is right for you. Learning it advance is half the battle. Before starting the teeth correction, it is necessary to study compromised dentition and draw up an optimal plan for further correction. Oral preparation is also performed.
Gum diseases are eliminated, caries is treated and professional enamel cleansing is carried out.
When detecting chronic periodontal disease and TMJ, we have to choose a suitable bracket system that allows proper installation and correction for such problems.
Contacts
Clinic Address Moscow, Lyanin Lane,
Building 3, p. 4
Come to us Mon-Fri: from 8:00 to 18:30
Sun: from 9:00 to 18:30